Announcement: As of September 17, 2018, the Journal of Computer Human Interaction and Interactive Multimedia (CHIIM) is discontinued.
CHIIM is high quality peer-reviewed journal, where every article will be peer-reviewed by several experts in the field. Upon acceptance, articles will be published in the latest open volume. One continuous volume per year is published.
CHIIM welcomes research and review papers related to:
3D Virtual Environments
Adaptive and Intelligent Systems
Computer Games, Video Games, and Serious Games
Databases and Digital Libraries
Graphical User Interfaces
Human Computer Interfaces
For a complete list of topics, please visit: Aims & Scopes
Indexed in: Google Scholar, CAS, Index Copernicus International, Academic Index, Genomics JournalSeek, Mendeley, and Primo Central
Archived in Portico, one of the largest community-supported digital archives in the world
Content Registered with Crossref
A proud member of the Committee on Publication Ethics (COPE)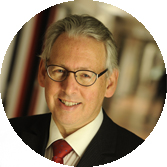 Dr. Piet Kommers
Professor of UNESCO Learning Technologies Editor in Chief
Editorial Board
Author Guidelines
Submit a Manuscript
Recent News
CHIIM has recently undergone a major website re-design. We appreciate your patience, and look forward to receiving your !